Westcrest Park - Winter time restoration02/16/2020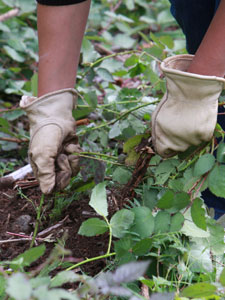 Activities
Winter is a great time to clear out invasive plants! Help remove ivy and blackberry from a natural area of Westcrest park. Also a great time to add some mulch to give our native plants the best chance to restore this site.

Note: date moved due to personal conflict of organizer.
Open to the public
All ages OK
0 out of 20 volunteers registered.
What to Bring
Tools will be provided. Wear work clothes and bring a refillable water bottle.
Where to Meet
Picnic tables east of the Westcrest P patch.
Where to Park
Closest parking from 8th ave/Henderson place entrance.