Golden Gardens Park - Golden Gardens Park Work …01/16/2021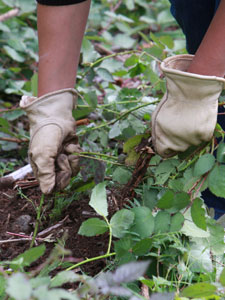 Activities
Do you want to restore the forest at Golden Gardens Park? Come out and help us plant native species that return the forest to a more natural ecosystem. We provide tools and training so we only need your enthusiasm to help restore this beautiful park.
Open to the public
Adults only
6 out of 5 volunteers registered.
COVID Guidelines
Before attending this event, please watch our COVID-19 Volunteer Event Safety Video - GreenSeattle.org/COVIDvideo

Arrive wearing your cloth face covering. You will be expected to keep it on through the entire event. If you forget a mask, extras will be available. Unfortunately, we are unable to provide water and snacks during our events. Please come prepared with your own water bottle and food. You are welcome to bring your own hand sanitizer, work gloves, and specific tools applicable to the tasks outlined in the work plan below (please no power equipment). We will also supply gloves, tools, hand sanitizer, well as sanitation spray for tools.
What to Bring
Wear sturdy pants, long sleeved shirts, boots, and raingear. All tools, gloves, materials are provided.
Where to Meet
Directions to Golden Gardens Park
• Starting from I-5, take exit 172 (N 85th St)
• Drive west on 85th Street for 3.3 miles
• At T-intersection, turn right onto 32nd Ave
• Drive 0.6 miles, follow the main road as it veers left and turns into Golden Gardens Drive NW
• Turn right into parking lot for dog park
• Walk from parking lot toward dog park and we meet at restroom building
• The GPS coordinates are: 47.689762 / -122.400090
Where to Park
Parking lot for dog park