Interlaken Park - MLK Day Event01/18/2021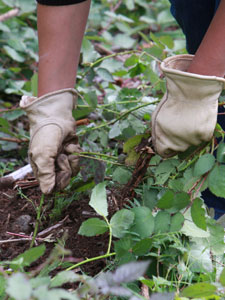 Activities
Celebrate MLK's legacy in building a better world! Join us for some invasive weed removal in Interlaken Park!
Open to the public
All ages OK
6 out of 5 participants registered.
What to Bring
Clothes you are OK to get dirty, work gloves, and loppers/clippers if you have them. We will have extra.
Where to Meet
2611 E Interlaken Blvd

Main cross streets are on Interlaken and 26th, but 26th is under the bridge off Interlaken.
Meeting Location Map