Warren G. Magnuson Park - Native Pant Hedgerow Blackberry …01/14/2021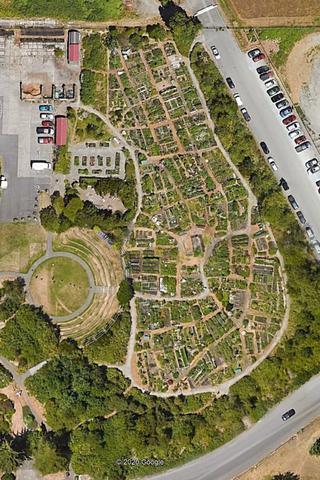 Activities
Maintain the Native Plant Border, the hedgerow around the Magnuson Community Garden and learn about native plants while working. High priority work for the intrepid includes plunging into shrub thickets to find and remove sparse blackberry roots and canes . There may also be some trimming of shrubs along path edges and work moving and spreading wood chip mulch. Depending on availability there may also be planting. .
Open to the public
All ages OK
2 out of 5 volunteers registered.
COVID Guidelines
Before attending this event, please watch our COVID-19 Volunteer Event Safety Video - GreenSeattle.org/COVIDvideo

Arrive wearing your cloth face covering. You will be expected to keep it on through the entire event. If you forget a mask, extras will be available. Unfortunately, we are unable to provide water and snacks during our events. Please come prepared with your own water bottle and food. You are welcome to bring your own hand sanitizer, work gloves, and specific tools applicable to the tasks outlined in the work plan below (please no power equipment). We will also supply gloves, tools, hand sanitizer, well as sanitation spray for tools.
What to Bring
Dress for the day's weather and wear long pants, long sleeved top, and closed toe shoes you don't mind getting dirty. Wear layers if it is chilly and if it is rainy bring rain gear.

if bringing your own gloves be aware that thermal weight rubber faced cotton gloves can give good protection from thorns, but lighter weight gloves of any material may not.

If you have protective eyewear having it may be useful for work in thickets.
Where to Meet
Meet at Magnuson Community Garden driveway on the north side of NE 74th Street. Although it is midway between the Children's Play area and off leash area it is best to reach it by walking via paths within the Community Garden. The native plant border surrounds the Magnuson Community Garden which is located west of the off-leash dog area, north of the Children's Play Area, and east of the Brig Community Center Building 406.
Meeting Location Map
Where to Park
Park in lot W4 northeast of the Brig(Building 406) or the large lot (Lot W6) on the south side of NE 74th Street about 1/4 mile east of Sand Point Way NE park entrance. A map showing Magnuson lots and the Community Garden is available at: click here