Beaver Pond Natural Area on TC - Ivy Out at Beaver …05/23/2021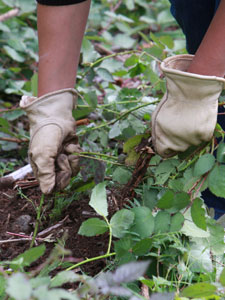 Activities
Had so much fun, we are coming back again in May. Plenty of ivy to go around for your pulling pleasure at Beaver Pond Natural Area. Work area is fairly level and easy to access. We will continue masking to ensure all are protected even if not fully vaccinated yet, and we will space out six feet or more.
Open to the public
All ages OK
2 out of 8 volunteers registered.
COVID Guidelines
Before attending this event, please watch our COVID-19 Volunteer Event Safety Video - GreenSeattle.org/COVIDvideo

Arrive wearing your cloth face covering. You will be expected to keep it on through the entire event. If you forget a mask, extras will be available. Unfortunately, we are unable to provide water and snacks during our events. Please come prepared with your own water bottle and food. You are welcome to bring your own hand sanitizer, work gloves, and specific tools applicable to the tasks outlined in the work plan below (please no power equipment). We will also supply gloves, tools, hand sanitizer, well as sanitation spray for tools.
What to Bring
Tools and tarps provided. Please bring your own face masks and gloves. Sturdy shoes, long slacks, and long sleeves recommended. Dress for the weather. If it is raining heavily, work party will be rescheduled. Please bring your own water and snacks if needed. We will have sanitation supplies on hand.
Where to Meet
Meet at entry trail on NE 105th Street east of 5th Ave NE near the tall wall around the Pacific Medical Clinic parking lot, and across from the south side of the Northgate Community Center.
Meeting Location Map
Where to Park
Limited parking in residential neighborhood on 8th Ave NE and NE 105th Street.
Date & Time
May 23, 2021 10am - 12pm
Contact
Cheryl Klinker
aeacak@gmail.com
Contact Cheryl Klinker at 206-402-8660 for further details or more directions on how to find the work site.
Extra Info
View
Site Map