Cheasty GS: Cheasty Blvd - Cheasty Forest at Hanford …05/16/2021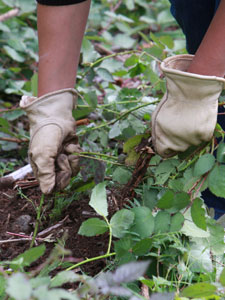 Activities
You will be working to restore this site to the beautiful forest it once was. You will have the opportunity to learn about and practice many forest restoration processes.
Open to the public
All ages OK
5 out of 10 volunteers registered.
COVID Guidelines
Before attending this event, please watch our COVID-19 Volunteer Event Safety Video - GreenSeattle.org/COVIDvideo

Arrive wearing your cloth face covering. You will be expected to keep it on through the entire event. If you forget a mask, extras will be available. Unfortunately, we are unable to provide water and snacks during our events. Please come prepared with your own water bottle and food. You are welcome to bring your own hand sanitizer, work gloves, and specific tools applicable to the tasks outlined in the work plan below (please no power equipment). We will also supply gloves, tools, hand sanitizer, well as sanitation spray for tools.
What to Bring
Dress for the weather, wearing clothes and close toed boots/shoes that will keep you warm, dry and that you don't mind getting dirty/muddy. Bring rain gear (if there is a possibility of rain), a water bottle, and a snack if you think you will need one. Gloves and tools will be provided.
Where to Meet
The entrance to the site is from the Hanford Stairs which are east of the intersection of 25th Avenue S and S Hanford ((98144 -Beacon Hill) If you park on 25th S or S Hanford, walk halfway down the stairs; there will be signs that will direct you to the work area. (You can use 3212 25th Ave S on your GPS. The stairs are at the north end of that block)

You can also reach this site by light rail. (Get off of the Mt. Baker station. The road to the south of the station is Winthrop although there isn't a sign that says that. Turn right when you get to the road. The road will curve and become Cheasty Blvd. Keep walking as the road will go past the Hanford Stairs. There will be an event sign showing you where to turn to go up the stairs.) The site is about an 8 minute walk from the light rail.

Parking and traffic can be a problem so light rail is usually the best option.

Meeting Location Map
Meeting Location Map
Where to Park
Park along 25th Avenue S south of Hanford or on side streets.
Date & Time
May 16, 2021 1pm - 3pm
Contact
Antje Mueller
antje.seattle@gmx.de
Leave as many of your belongings at home as possible. Do not leave valuables in your car.

If you need to reach me use the email address above or call 206-679-9062 or 206-941-0099.
Extra Info
View
Site Map