Herrings House Park (Tulaltx) - Make A Difference Week …06/10/2021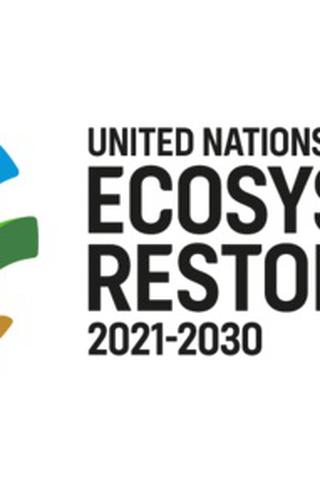 Activities
Join us at Herring's House Park for Make A Difference Week and contribute to the work of the UN Decade on Ecosystem Restoration! Set along the banks of the Duwamish River, Herring's House Park contains a mix of tidal marsh and riparian forest, with many native plant species that provide habitat for countless critters, including all five species of Pacific salmon. It is also a location that holds significance for the Duwamish Tribe, whose land we are inhabiting. Our mission is to remove noxious weeds and spread mulch in their place to enhance soil health and empower native plants to reclaim the ecosystem. We welcome anyone and everyone to join us for this fun day of making positive change!

This is a link that tells about Make A Difference Week
click here

This is a link that tells about the UN Decade on Ecosystem Restoration
click here
Open to the public
All ages OK
4 out of 10 volunteers registered.
COVID Guidelines
Before attending this event, please watch our COVID-19 Volunteer Event Safety Video - GreenSeattle.org/COVIDvideo

Arrive wearing your cloth face covering. You will be expected to keep it on through the entire event. If you forget a mask, extras will be available. Unfortunately, we are unable to provide water and snacks during our events. Please come prepared with your own water bottle and food. You are welcome to bring your own hand sanitizer, work gloves, and specific tools applicable to the tasks outlined in the work plan below (please no power equipment). We will also supply gloves, tools, hand sanitizer, well as sanitation spray for tools.
What to Bring
Please review Green Seattle Partnership's COVID-19 guidelines for volunteers before arriving. The link to the guidelines is below and it is also attached to this event. Volunteer work parties are now allowed to have 10 attendees, in accordance with Phase 3 guidance of Washington's Safe Start Reopening Plan. Also, there is no bathroom available at this park.

click here
Where to Meet
Please meet in the open grassy area with benches just east of the parking lot for Herring's House Park.
Where to Park
You may park in the parking lot for Herring's House Park. If it happens to be full, you may be able to find parking in the parking lot for the Port of Seattle's T-107 Park, which is just south of Herring's House Park.