Schmitz Preserve Park - Ivy pulling, wood chip …09/05/2021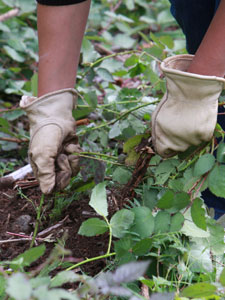 Activities
There is something for everyone! We will be pulling ivy in a shady valley, watering native plants to help them survive this hot, dry summer, and hauling wood chips to prepare for the plants arriving this fall.
Open to the public
All ages OK
9 out of 10 volunteers registered.
What to Bring
Clothes and sturdy, closed-toed shoes to get dirty, a face mask to wear when within 6 feet of other people, snacks/water as needed.
Tools and Gloves are provided.
Where to Meet
At the corner of SW Manning Street and 53rd Ave SW in West Seattle
Meeting Location Map
Where to Park
There is parking along SW Manning Street and 53rd Ave SW