West Duwamish GS: Puget Park - Puget Park Trail Work …09/19/2021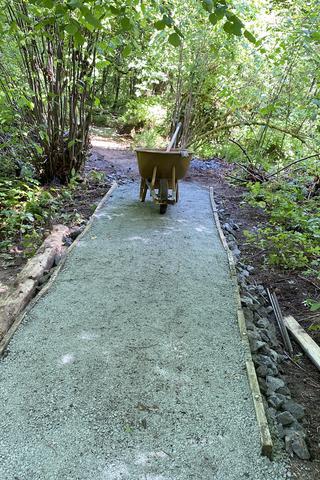 Activities
Finishing graveling the new trail in Puget Park - so close to completing. Our tasks will involve hauling spall and gravel - not the funnest of jobs but will be so appreciated by many when it's all done! If you have a few hours to donate and hanging out with some fun people please consider our trail project in Puget Park.
Open to the public
All ages OK
18 out of 22 volunteers registered.
What to Bring
Face Mask, water & snack, and work gloves if you have them (I can provide if needed).
Where to Meet
We will meet at the metal gate on the Powerline Road which is Hudson St. (just in from 18th Ave SW & SW Dawson). If you arrive late just walk down the gravel road and you will see our group.
Meeting Location Map
Where to Park
Plenty of parking on 18th Ave SW & SW Dawson.