Discovery Park - Remove ivy and mulch …11/26/2021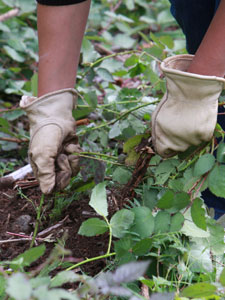 Activities
We'll be removing ivy and mulching an area so we can plant native plants this fall. Not as many prickles as blackberry, but just as much fun.
Open to the public
All ages OK
4 out of 10 volunteers registered.
What to Bring
Boots, old clothing, weather appropriate gear, gloves if you have them (if not we can can provide gloves), filled water bottle.
Where to Meet
Discovery Park South Parking Lot - there will be signs and a GSP forest steward in an orange vest so you know where to go.
Where to Park
Put Discovery Park South Parking Lot into your device. For non device people, it's the lot off of Emerson.