Kingfisher Natural Area on TC - Fall Planting at Kingfisher …01/29/2022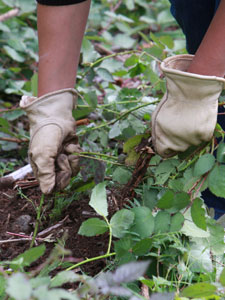 Activities
Fall planting along the South branch of the Thornton Creek watershed. We will be removing invasive species from King Fisher Natural Area with Seattle Parks Stewards and installing conifer treees into select areas. Some trail work may also be part of the tasks for the day if of interest.
Open to the public
All ages OK
12 out of 20 volunteers registered.
What to Bring
Hiking boots, or shoes with good support and traction for uneven, sloped and potentially slippery terrain. Running type shoes will cause you to fall. Clothing for the weather, to include rain gear and layered clothing. Gardening type gloves, safety glasses, nitrile/latex gloves if you have them. Water bottles and snacks.
Where to Meet
NW corner of intersection of NE 104th and 15th Ave NE
Nearest Address 10326 15th Ave NE Seattle
Where to Park
Street parking along 104th