Ravenna Park - Temple Beth Am Restoration …01/23/2022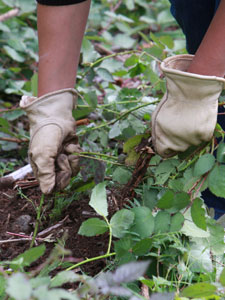 Activities
Restoration event with Temple Beth Am! We will be planting a few plants, mulching to suppress invasive weeds around new plantings, and removing some of most ubiquitous Seattle invasives (blackberry, ivy, and holly). Thanks for helping us build a healthy future forest in Ravenna Park!
Open to the public
All ages OK
10 out of 20 volunteers registered.
What to Bring
Please dress in layers and in clothing that you don't mind getting dirty. Closed-toed shoes, long sleeves, and pants are recommended. Bring a full water bottle and snacks. Don't forget to bring your rain gear if rain is in the forecast.
Where to Meet
We will meet at the picnic shelter by the "Mid Ravenna Parking Lot." This parking lot is searchable on Google Maps.
Where to Park
There is plenty of parking in the Mid Ravenna Parking lot.