Genesee Park and Playfield - North Genesee Forest Restoration01/17/2022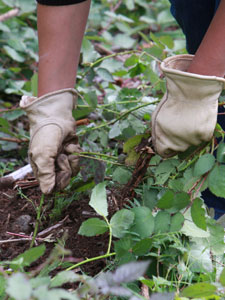 Activities
Honor Dr. King's legacy of service and community by volunteering with us in the Genesee Forest! We'll be finishing our fall planting and pulling some invasive ivy to create a better habitat for our neighbors--plants, animals, and humans! Bring the kids, of course--all ages are welcome.
Open to the public
All ages OK
15 out of 10 volunteers registered.
What to Bring
Dress for the weather, including sturdy shoes. I'll provide some hot drinks and snacks to keep warm.
Where to Meet
Meet in the forest on the East Side of the Genesee Meadow. From the parking lot, walk north, towards the lake, past the picnic shelter towards the trail kiosk. The site is just to the east of the kiosk.
Meeting Location Map
Where to Park
Park in the gravel lot next to the Parks maintenance building on the north side of Genesee St. or along the perimeter of the park on 43rd Ave. S. The 50 bus will drop you in the same place.