Frink Park - Frink Ridge Restoration01/28/2022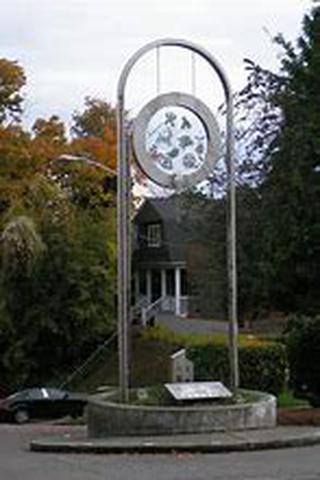 Activities
Phase 1 of restoration includes removal of invasive species, creation of compost piles, and removal of limbs from invasive trees and shrubs (e.g. holly) to be killed by contractors at a later day.
Open to the public
Adults only
5 out of 25 volunteers registered.
What to Bring
Dress for heavy, dirty work in wet weather. Even if it's not raining, we'll be in raw forest where the foliage and materials we work with will be wet. Hiking boots or other heavy footwear is recommended. Don't wear any clothes you are concerned about getting dirty or otherwise damaged (holly and blackberry are thorny and we'll be removing a lot of it).
Where to Meet
Meet at the metal dreamcatcher sculpture at the end of Yesler Way at 32nd Street, pictured here. This is at the Southeast corner of the Leschi Elementary School. You can use Google Street view to get a good look at it before you come.
Meeting Location Map
Where to Park
There is street parking everywhere in the area except at the work site, so park near the Dream Catcher and we will walk together to the work site, just a block 2 blocks to the southeast.