Pritchard Island Beach - Pritchard Weeding05/28/2022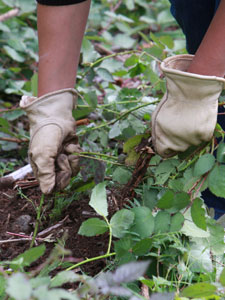 Activities
Please join us to weed morning glory, blackberries, ivy, and whatever else we find to make way for native plants.
Open to the public
All ages OK
7 out of 11 volunteers registered.
What to Bring
Clothes and shoes that can get wet and muddy, water and snacks for your self
Where to Meet
At the toolbox where the trail from the parking lot off S. Grattan St. goes into the woods south (right) from the parking lot
Where to Park
If you use the S. Grattan street entrance to the park, there is a parking lot.