Thorndyke Park - Volunteer work party at …05/28/2022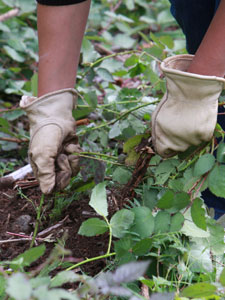 Activities
Join stewards Walter and Sal for a Saturday morning volunteer event at Thorndyke park in Magnolia! Restoration activities will include invasive removal, check-in on our new winter plantings and general site maintenance. See what's been going on and what our recent UW interns have helped us accomplish!
Open to the public
All ages OK
8 out of 20 volunteers registered.
What to Bring
Water, a pair of good sturdy shoes and gloves that you won't mind getting dirty. Tools will be provided.
Where to Meet
We will plan to set up check in at a park bench on the grassy Thorndyke Ave W side of the park.
Where to Park
There is limited parking available on the Thorndyke Ave W side of the park. There is a bus stop for the 31 and 33 there as well.