Cheasty GS: Cheasty Blvd - 3rd Saturday Cheasty Main …05/21/2022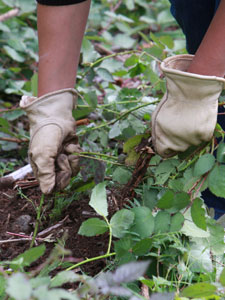 Activities
Destress by getting out in nature to help restore a wetland and a forest!. We will be pulling blackberry roots out of the ground and liming up invasive holly trees. This winter this area will get wetland plants.
Open to the public
All ages OK
7 out of 25 volunteers registered.
What to Bring
Bring thick gloves, a water bottle, and a snack. We will provide tools. If you dont have gloves we do have some.
Where to Meet
We meet at the View Point Park in the Rainier Vista Neighborhood.
Meeting Location Map
Where to Park
We encourage biking, walking, or using light rail from the Columbia City Station. If you need to drive there is plenty of street parking.