Roxhill Park - Roxhill Restoration05/29/2022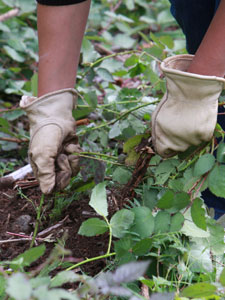 Activities
Our first two clean up events have been wildly successful. Now it's time to get going on those darned invasive plants-- primarily blackberry. We'll be working in the southern area of the park, near the kiosk and the supply chest.
Open to the public
All ages OK
7 out of 20 volunteers registered.
What to Bring
Dress for the weather-- layers are your best bet. Bring gloves if you have them and any favorite tool for removing blackberries if you have that too. Sunscreen is a good idea, and a water bottle... and a hat... and long sleeves because you don't want to get scratched up.
Where to Meet
We'll gather at the south end of the parking lot.
Where to Park
In the parking lot. Sometimes GPS will take you to the playfields on Roxbury, just head to Barton and 29th