Discovery Park - Friends of Discovery Park …11/26/2022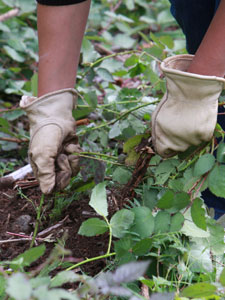 Activities
Help us plant our hundreds of this years native plants provided by the Green Seattle Partnership at several forest steward sites. This year we'll be focusing on smaller shrubs and ground cover. Also general weeding and mulching.
Open to the public
All ages OK
57 out of 50 volunteers registered.
What to Bring
Wear heavy boots or gardening shoes.
We have tools and heavy work gloves on site.
Bring your own water and extra clothes for inclement weather.
We will serve pizza for lunch.
Where to Meet
iI you are familiar with and want to work at Phil Vogelzang's site, you are welcome to meet there at 10:30 am. Otherwise, meet me at the South parking lot at 10 am and we will walk or carpool to the various sites, depending how many forest stewards are available.
Where to Park
South parking lot. Or hike in!