Peppi's Playground - Blackberry and Ivy Removal08/25/2022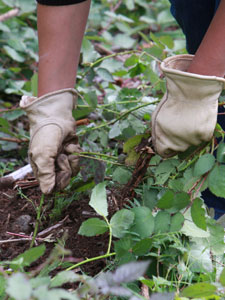 Activities
Help remove ivy and blackberry before students return to school and the park to play this fall.
Open to the public
All ages OK
6 out of 12 volunteers registered.
What to Bring
Bring water and snacks, and gloves if you want to wear your own pair. Long sleeves and pants are helpful for working with blackberry!
Where to Meet
We will sign-in at the picnic table near the playground.
Where to Park
Parking spots available adjacent to park