Burke-Gilman Trail - More Fun at the …08/08/2022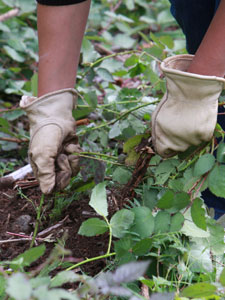 Activities
We'll be weeding Blackberries & Fennel etc at our Pollinator Patch
Gotta keep those Bumblebees happy!
Open to the public
All ages OK
5 out of 20 volunteers registered.
What to Bring
Dress for the expected weather, sturdy shoes or boots and bring a water bottle and gloves if you have them
We'll have a break at 10:30AM so bring a snack and a drink
We'll have the tools needed and extra gloves if needed
HOT DAY-BRING EXTRA WATER
Where to Meet
We'll meet at the corner of N 36th St and N Pacific St (see map above)
Meeting Location Map
Where to Park
There is easy parking on N. Northlake Way right below the site.