Discovery Park - Spruce Island prep for …09/17/2022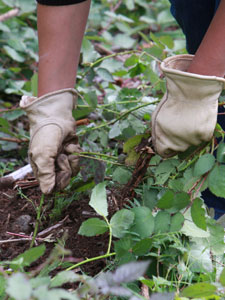 Activities
Help restore Spruce Island to be a thriving native habitat. We will be preparing the site for this fall's planting season by removing exotic weeds (mostly blackberry sprouts). We'll also spread some mulch to keep new weeds at bay. The site has a great view of Puget Sound (if you get on your tip toes).
Open to the public
All ages OK
3 out of 15 participants registered.
What to Bring
Sturdy boots, clothes appropriate for the weather, long pants, work gloves. water and a snack.
Where to Meet
Below the black cistern, 800' due west of the radar tower (a 10 minute walk from the parking lot). Please allow enough time to walk to the site.
Where to Park
South Parking lot or along W Emerson St. (there's an access gate at 41st Avenue W)