Harrison Ridge Greenbelt - Green Seattle Day 2022 …10/29/2022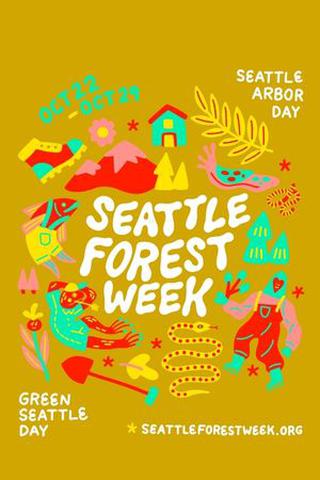 Activities
In the last two years we have cleared four new areas of the greenbelt in which restoration has begun. This year we will add plants to these sites, pushing back the edges of the clearings. Each area will have a trained forest steward to demonstrate good planting procedures (and to dole out cookies!).
NOTE: While the work will go on from 10 to 4, any group can choose to work only in the morning, or only in the afternoon.
Green Seattle Day is one of the best ways to give back to your neighbors, parks, and your local forest.

Join the fun and be one of hundreds of volunteers across the city planting native trees, shrubs, and groundcovers that will become the future forest of Seattle.

All community members are welcome, and no experience is necessary! The event is family friendly and open to all ages.

Check out SeattleForestWeek.org for more information on the celebration of Seattle's forests during the week of October 22-29!
Open to the public
All ages OK
16 out of 20 volunteers registered.
What to Bring
Wear clothes that you can kneel in the dirt without worry, and bring energy, and good cheer for the earth.
Where to Meet
On 32nd Ave E, between John and Denny, there is a sign for the greenbelt. At that sign head up the switchback trail and turn left and on down to the workbox.
Where to Park
Street parking is available.