Discovery Park - Habitat Restoration at Howard's …10/20/2022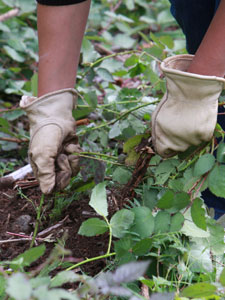 This event was canceled
Activities
We will be removing blackberries and scots broom in preparation for new plants in November
Open to the public
All ages OK
5 out of 15 volunteers registered.
What to Bring
Snacks, water, and clothes, to keep you warm and dry. We provide tools and gloves.
Where to Meet
Meet at the South Beach. We meet about 200 yards SE of the lighthouse by a toolbox.
Where to Park
Most people who drive park by the North Parking lot. It takes about a half hour to walk to the site.
Date & Time
October 20, 2022 9am - 12pm
Contact
Howard Langeveld
hlangeveld@comcast.net
Howard 206 234 3555, I usually do not answer the phone once the event starts.
Extra Info
View
Site Map
Event Safety Measures
For more information on what to expect during your Green Seattle Partnership event, including current COVID-19 safety measures, please visit:
greenseattle.org/get-involved/volunteer