Green Lake Park - Help Us Restore Green …10/08/2022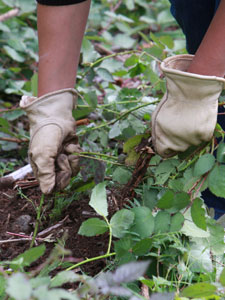 Activities
This month we will continue to mulch and weed our replanted areas in preparation for planting this fall and do first-time removal of blackberry
Open to the public
All ages OK
7 out of 20 volunteers registered.
What to Bring
While we will provide gloves and tools, you are welcome to bring your favorite tool. Since it will likely be rainy and muddy, be sure to wear sturdy shoes.
Where to Meet
We will meet at the job box, which is located at the south end of the lake on the east side of the Aqua Theater. There will be signs pointing to the meetup area.
Where to Park
Although there is plenty of parking in the lot behind the Aqua Theater and across the street, there is construction occurring on the Green Lake Small Craft Center so some of the parking may be closed.