Thorndyke Park - Thorndyke Park / Forest …11/12/2022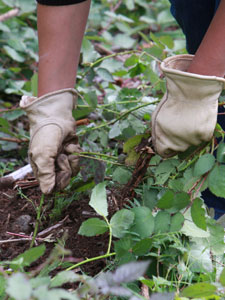 Activities
We have 400 plants that need to get into the ground to start growing and spreading their roots into the soil. Our projects focus on improving the forests and parks in our local cities. Healthy and thriving forests are vital to our community because they absorb and filter rain water, produce clean oxygen, provide living spaces for wildlife, and create a place for people to connect with the outdoors.
Private Event
All ages OK
67 out of 50 participants registered.
What to Bring
We provide all the tools, gloves, and other restoration supplies, but if you have a favorite pair of clippers and gloves, feel free to bring those. Please dress in layers and consider the weather, sturdy shoes or boots, long pants & long-sleeved shirts will protect you from plant scratches. Bring raingear for rainy weather & sunscreen for sun. Also, bring a filled water bottle and snack if you like.
Where to Meet
Meet by the metal job box on the south end of the forest where the sidewalk ends and the dirt trail begins. Look for the EVENT signs. Follow the orange arrows
1809 Thorndyke Ave W at the corner of Thorndyke Ave W & W Blaine
Where to Park
Parking is available along the west side of Thorndyke park