Genesee Park and Playfield - O'Dea at Genesee Park, …02/25/2023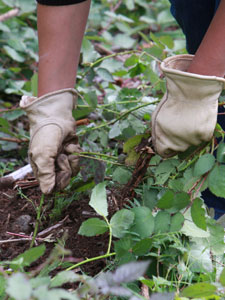 Activities
We are celebrating 100 years of O'Dea High School by restoring the forest at the south end of Genesee Park, near the playfields. At this work party we will be pulling weeds and making giant piles that will compost on site. Let's see how much we can get ready for planting next month!
Private Event
All ages OK
26 out of 20 participants registered.
What to Bring
Bring a filled water bottle and dress for the weather. Wear long pants, long sleeves, and shoes that can get muddy. Snacks, tools and gloves are provided.
Where to Meet
Meet along the forest at the very south end of Genesee Park, south/uphill from the synthetic turf playfields. Look for the orange volunteer vest and some event signs. If you are on the north side of Genesee Street, you are in the wrong location - cross the street and keep heading south.
Where to Park
Park in the paved parking lot at the south side of the intersection of S Genesee St and 43rd Ave S. (The gravel parking lot is on the north side of Genesee St, and is the wrong location.)
Date & Time
February 25, 2023 9:30am - 12:30pm
Contact
Elissa Ostergaard
elissaost@gmail.com
520-730-8921 cell
Extra Info
View
Site Map
Event Safety Measures
For more information on what to expect during your Green Seattle Partnership event, including current COVID-19 safety measures, please visit:
greenseattle.org/get-involved/volunteer