Discovery Park - Spruce Island blackberry clearing01/28/2023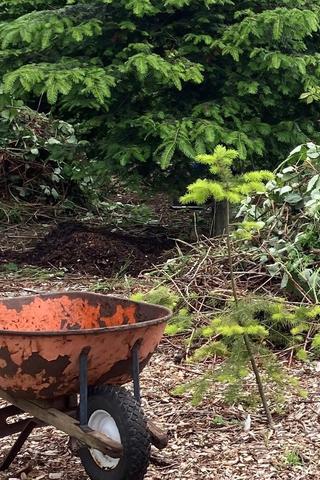 Activities
We'll be attacking a hibernating patch of blackberry, sneaking up on them while they sleep. It's amazing how much easier it is to clear blackberries this time of year. Our task will be a combination of cutting back the canes with loppers and digging up the roots to completely wallop them. They won't know what hit 'em!
Open to the public
Adults only
10 out of 15 volunteers registered.
What to Bring
Bring work gloves, water to stay hydrated and heavy boots. Dress for the weather.
We will have loppers and shovels to accomplish our task.
Where to Meet
Meet down the hill from the large black cistern 800' west of the large white radar tower. This is on the west end of the parade grounds. 47.657661, -122.416956
This is a 10 minute walk from the south parking lot (please allow enough time to walk to and from the meeting site). This is a small area of trees at the north end of the south meadow called Spruce Island.
Meeting Location Map
Where to Park
south parking lot