Northacres Park - Northacres Stewardship Team03/21/2023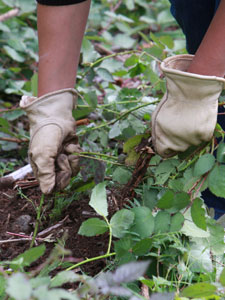 Activities
Join us for weeding and amending soil with arborist chips as we nurture the health of the Northacres forest. All ages and abilities are welcome and encouraged to join our efforts with no prior experience necessary.
Open to the public
All ages OK
11 out of 8 participants registered.
What to Bring
Long sleeves/pants and weather protective layers are recommended. Please bring a full water bottle and mug/cup for hot beverages served at break and your own work gloves if you have them. All work tools, materials and gloves are provided.
Where to Meet
At the basketball hoop by the spray park/playground restroom
Meeting Location Map
Where to Park
Playground/spraypark lot off of NE 1st Ave.
Metro bus routes 345/346 stop within a few blocks of the park