Cheasty Greenspace: Mt View - Bush School Restoration Work …03/18/2023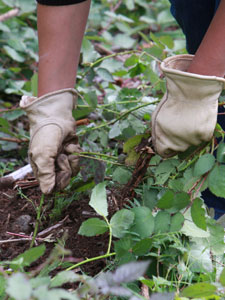 Activities
Please join us for a morning of planting and mulching! Our restoration work helps this urban forest thrive!
Open to the public
All ages OK
40 out of 100 volunteers registered.
What to Bring
Weather-appropriate clothing, including sturdy shoes (that can get muddy!), long-sleeves. Please also bring a water bottle!
Where to Meet
2809 S. Alaska Pl.
Meeting Location Map
Where to Park
There is parking along Alaska Pl. We are also very close to the Columbia City Light Rail station, so you can take public transit and walk up Alaska Pl. to the meeting point.
Date & Time
March 18, 2023 10am - 12pm
Contact
Cheasty MtView
adostrovsky@gmail.com
Andrea Ostrovsky - 206-295-0552
Extra Info
View
Site Map
Event Safety Measures
For more information on what to expect during your Green Seattle Partnership event, including current COVID-19 safety measures, please visit:
greenseattle.org/get-involved/volunteer