Cheasty GS: Cheasty Blvd - 3rd Saturday Cheasty Main …03/18/2023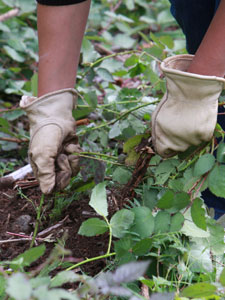 Activities
Destress by getting out in nature to help restore a wetland and a forest! We will be pulling blackberry roots out of the ground and liming up invasive holly trees. We will be planting conifers, shrubs and other native plants to replace the removed invasive plants. We will also maintain previously restored areas
Open to the public
All ages OK
18 out of 20 volunteers registered.
What to Bring
Bring thick gloves, boots, a water bottle, and a snack. We will provide tools. If you don't have gloves we do have some. Bring clothes you don't mind getting dirty because it will be muddy!
Where to Meet
We meet at the View Point Park in the Rainier Vista Neighborhood.
Meeting Location Map
Where to Park
Plenty of on street parking but public transit like the Columbia City light rail station in near.