Burke-Gilman Trail - We keep digging blackberrys03/24/2023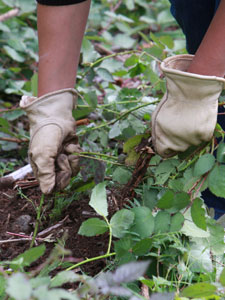 Activities
We will be removing blackberry's and other invasive plants along the trail.
Open to the public
All ages OK
4 out of 20 participants registered.
What to Bring
Dress for the expected weather, sturdy shoes or boots and bring a water bottle and gloves if you have them
We'll have a break at 10:30AM so bring a snack and a drink.
We'll have the tools needed and extra gloves if needed.
Where to Meet
We'll meet at the NE corner of 58th Ave NE and NE 65th St
We'll be working North from NE 65th St
Meeting Location Map
Where to Park
Parking on 58th Ave NE or NE 65th St.