Frink Park - September 2023 NW Frink …09/30/2023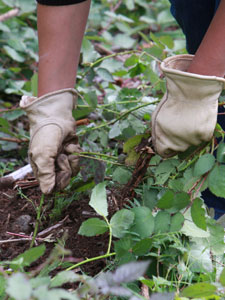 Activities
We will gather to visit with neighbors and help out native rooted friends. We will be digging up English Ivy, Himalayan Blackberry and Morning Glory so that our native plants have room to thrive.
Open to the public
All ages OK
2 out of 20 participants registered.
What to Bring
Bring yourself, sensible shoes, perhaps long sleeves and long pants, water and a snack if desired.
Where to Meet
We will meet at the parking lot next to the tennis court at Leschi Park. The parking lot is right off of Lake Washington Blvd South as it winds through Frink Park.
Where to Park
Street parking is available in the vicinity