Discovery Park - South Meadow oak and …11/25/2023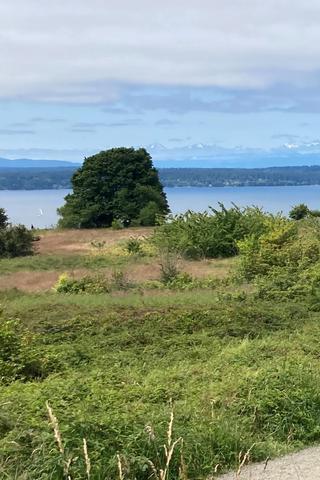 Activities
We'll be preparing tree holes and soil for planting of new native trees (Garry oak, Pacific madrona and Douglas hawthorn) in the south meadow, replacing invasive exotic trees that are being removed. Our task will include removing sod, amending the soil with wood chips, wheelbarrowing wood chips, planting trees, and camas and mulching the new tree. This work will be done throughout an expansive area of the south meadow so these trees will be widely scattered, forming a savanna-like ecosystem.
Open to the public
All ages OK
11 out of 15 participants registered.
What to Bring
Come dressed for the weather (rain or shine) in clothes you don't mind getting dirty. Wear sturdy closed-toe shoes (rubber boots, hiking shoes or boots), long sleeves, long pants, warm layers and rain jacket. Bring work gloves if you have them and something to stay hydrated. .
Where to Meet
Meet at the large black cistern 800' west of the large white radar tower. The cistern is on the west end of the parade grounds. 47.657661, -122.416956 This is a 10 minute walk from the south parking lot (please allow enough time to walk to and from the meeting site). We will divide into smaller groups to plant in different sites within close proximity of the meeting location.
Meeting Location Map
Where to Park
south parking lot