Herrings House Park (Tulaltwx) - Duwamish Alive!10/21/2023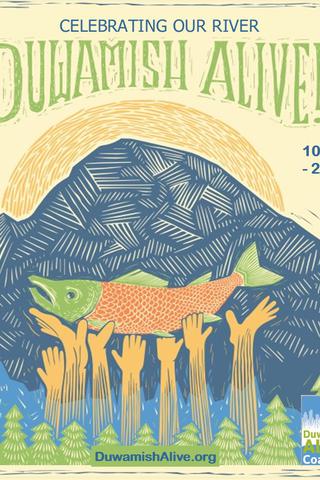 Activities
The salmon are returning! Join us for a fun day in nature as we work to improve the health of the river by planting native plants, improving the soil by mulching and removing invasive plants. This is an important salmon habitat area near the mouth of the river where the young juvenile salmon are able to rest and feed before entering Elliott Bay. Our work in improving the health of its ecosystem, is vital in supporting these young salmon on their journey to the ocean. Visit the Duwamish Longhouse, which is across the street, to learn about the Duwamish Tribe and Salish culture.
Open to the public
All ages OK
21 out of 25 participants registered.
What to Bring
Clothing that can (and will) get dirty and closed-toed shoes. (work boots, hiking boots, rubber boots, or tennis shoes). Rain gear and warm layers (check the weather!)
Bring your own water and lunch. Snacks will be provided.
Bring your work gloves. If you need work gloves, all North Puget Sound events will have extra on hand.
Where to Meet
South end of parking lot.
Where to Park
Longhouse North Parking Lot