Pigeon Point - Nurturing Community Forests with …11/25/2023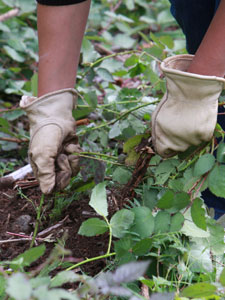 Activities
Enjoy a cool morning clearing overgrown brambles and ivy, then planting native plants in the forest surrounding the Heron's Nest.

We will be planting over 1000 trees and shrubs in the West Duwamish Greenbelt this fall to establish more Indigenous plants, which will increase biodiversity and support wildlife in these important Shared Spaces.
Open to the public
All ages OK
4 out of 10 participants registered.
What to Bring
Wear warm clothes and sturdy shoes for mud and rain. Bring water and work gloves if you have them - we have gloves you can use if not.
Where to Meet
The Heron's Nest - 4818 Puget Way SW Seattle, WA 98106

We will meet at the Heron's Nest to sign in, grab tools and walk to an offsite location. Please arrive by 10AM so you don't miss the group.
Where to Park
The Heron's Nest has a parking area