Warren G. Magnuson Park - Magnuson Sports Meadow11/28/2023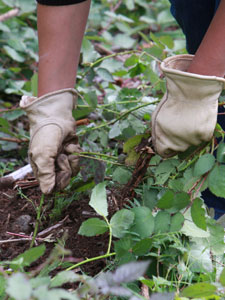 Activities
Join us as we establish plants in this newly reforested area that will help create a contiguous wildlife corridor through the park. We will be weeding and amending soil and new plantings with arborist chips. All are welcome and encouraged to participate.
Private Event
Adults only
8 out of 7 participants registered.
What to Bring
Wear weather appropriate layers including long pants and sleeves. Please note that we will work in full exposure. Hat, sunscreen and layers are highly recommended and in case of cool damp weather Magnuson is usually colder and windier than many other places in town.
Where to Meet
In the Sports Meadow. Look for the natural grass soccer fields. We will meet at my blue Honda which will be parked at the far East end of the sports meadow adjacent to the off leash area. PLEASE CALL OR TEXT ME IF UNSURE WHERE TO GO
Meeting Location Map
Where to Park
Park in the large lot between the tennis center and playground (also next to the turf soccer fields) or in the off leash parking lot. Walk east about 1/4 mile to the sports meadow. 720.252.8747-PLEASE CALL OR TEXT IF YOU NEED HELP FINDING US