Seward Park - Green Seattle Day planting …11/25/2023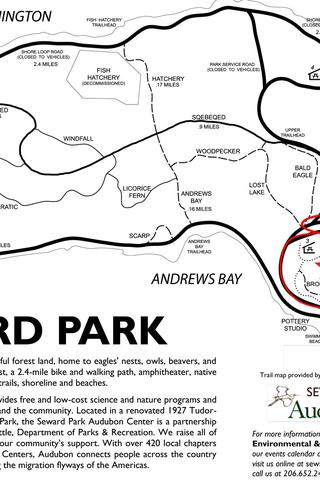 Activities
Planting herbaceous plants and bulbs in Clark's meadow.

Plant a forest and grow community! Help us create a healthier, happier, and greener Seattle by coming out to kick off planting Season on Green Seattle Day! This is our RESCHEDULED event after canceling on November 4 b/c of high winds. From creating wildlife habitat, to combating climate change, and providing a place for residents to recreate: having a hand in Green Seattle Day is one of the best ways to give back to your neighbors, parks, and your local forest.

Join the fun at Seward Park and be one of hundreds of volunteers across the city planting native trees, shrubs, and groundcovers that will become the future forest of Seattle. All community members are welcome, and no experience is necessary! The event is family friendly and open to all ages.
Open to the public
All ages OK
16 out of 25 participants registered.
What to Bring
Clothing suitable for the weather. Footwear appropriate for wet, muddy conditions.
Where to Meet
Picnic shelter #3 in UPPER Seward Park
Where to Park
There is ample parking at Picnic Shelter #3.