Daybreak Star - Green Seattle Day at …11/06/2021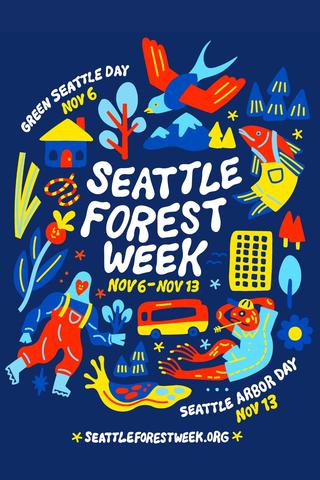 Activities
We are working in collaboration as Indigenous People to restore the forests and waterways around Daybreak Star Cultural Center. We are honoring the dreams of the communities that sacrificed to make this space possible for us by creating a Food Sovereignty Teaching Forest. We have limited space and are prioritizing the BIPOC Community. Please join us as we open the space in a good way, and give these plant relatives their new homes.
Private Event
All ages OK
39 out of 25 volunteers registered.
What to Bring
Dress warm: in layers, with a rain jacket, work gloves, and waterproof shoes. Bring your water bottle. Tools will be provided, and feel free to bring your favorite tools for planting! Bring tobacco and your good thoughts.
Where to Meet
The Daybreak Star Cultural Center Parking Lot. We will have our opening in the Circle.
Meeting Location Map
Where to Park
Daybreak Star Cultural Center, and the Lot just after Bernie Whitebear Way.