Genesee Park and Playfield - O' Dea HS--North Genesee …02/25/2023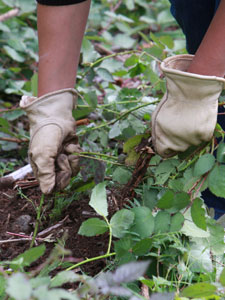 Activities
Friends of O'Dea High School-- We invite you to spend a couple hours getting your hands dirty restoring the Genesee forest. We'll be pulling ivy and digging out blackberry to get ready for Spring Planting.
Private Event
All ages OK
20 out of 20 participants registered.
What to Bring
Dress for the weather, including sturdy shoes that are ok to get muddy. Bring a water bottle or a travel mug--we'll provide some snacks.
Where to Meet
Meet in the forest on the East Side of the Genesee Meadow. From the parking lot, walk north, towards the lake, past the picnic shelter towards the trail kiosk. The site is just to the east of the kiosk. (if you are by the soccer fields you are in the wrong part of the park!)
Meeting Location Map
Where to Park
Park in the gravel lot next to the Parks maintenance building on the north side of Genesee St. If you are arriving by bus, the 50 is your best option.