Daybreak Star - Daybreak Star Community Work …03/25/2023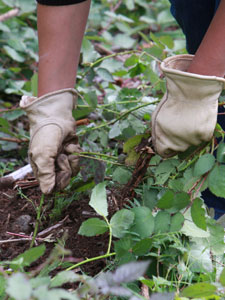 Activities
Come join our Community as we Welcome our Plant Relatives to their new home! We have been working to restore the Food and Medicine Forest at Daybreak Star Cultural Center for the last few years; this year we will be planting over 4,000 traditional food and medicines! We need your help in this work! Please bring a good mind, good heart, and a willingness to work together
Open to the public
All ages OK
24 out of 50 volunteers registered.
What to Bring
1. Good mind, good heart, and a willingness to work together!
2. Water bottle
3. A rain jacket and or warm layer
4. Tools will be provided, and you are welcome to bring your own if they will make your time more enjoyable and full of ease.
Where to Meet
In the Parking Lot at Daybreak Star Cultural Center.
Where to Park
North parking lot and/or Daybreak Star's parking lot (depending on availability).