Herrings House Park (Tulaltwx) - Duwamish Alive! Celebrating Earth …04/15/2023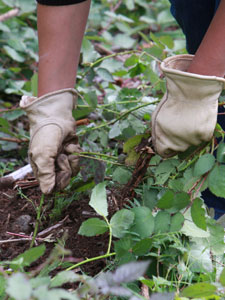 Activities
Make a positive impact on the health of the Duwamish watershed and local wildlife through land stewardship. Herrings House Park is located on the ancestral land of the Duwamish Tribe and fosters critical estuarine habitat where 5 species of juvenile salmon travel from streams to rest, feed, and adapt to salt water in early summer, before they continue their journey out to Elliot Bay. Blue herons, Caspian terns, Osprey and other important wildlife nest and forage near here and can be seen year-round. We will have restoration and clean up activities that are good for all ages, feel free to bring the family!
Open to the public
All ages OK
19 out of 20 participants registered.
What to Bring
Dress for the day's weather (layers are always good), wear comfortable work clothes and sturdy shoes you don't mind getting dirty. Bring gardening gloves if you have them, but extras will be available for use.
Where to Meet
Near the picnic area and kiosk
Where to Park
Parking will be available next to the Duwamish Longhouse on W. Marginal Way & SW Alaska St.