St. Marks Greenbelt - St. Mark's Greenbelt Fall …10/28/2023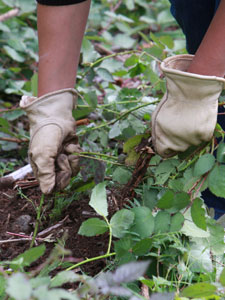 Activities
Enjoy the fall beauty of our native plants as we remove non-native ivy and blackberries that hinder the diversity of our surroundings.
Open to the public
All ages OK
11 out of 18 participants registered.
What to Bring
Clothes that will keep you dry in case of rain, including closed toed shoes/boots, a long sleeved shirt and long pants, a hat for sun or rain protection, a rain coat, drinking water, and a snack.
Where to Meet
Meet at the St. Mark's Greenbelt sign along the south edge of the Saint Mark's Episcopal Cathedral parking lot. 1245 10th Ave. E.
Meeting Location Map
Where to Park
Either along 10th Ave or in the Cathedral parking lot.