Daybreak Star - Daybreak Star Community Planting …11/23/2023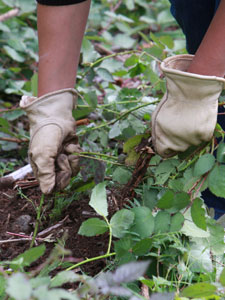 Activities
Community, we are inviting you to join us as we continue to nourish our relationship with the Land and Each Other! This year we will be continuing the work of planting medicines and foods for our community. We have 3,500+ relatives coming this year! We need lots of hands to join in this effort. This specific space holds so many of us in ceremony, community celebrations, learning spaces; deeply nourishing us. We hope to see you and share in this reciprocity with the land as we tend this space. See you soon!
Open to the public
All ages OK
31 out of 75 participants registered.
What to Bring
1. Good Mind and Heart
2. Willingness to work together
3. Warm Clothes
4. Waterproof Shoes
5. Water Bottle
Where to Meet
Please meet in front of Daybreak Star Cultural Center, on the lawn overlooking the Salish Sea. We will circle up to do our opening prayers and introductions, so we can open in a good way.
Meeting Location Map
Where to Park
You are welcome to park both in Daybreak Star Cultural Center's parking lot and the North Parking Lot of Discovery Park.